miis tagged with: happy days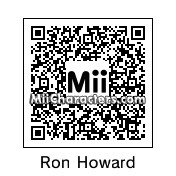 Mii Plaza Name: Ron Howard
Created by: Zooter
Former star of "Happy Days" and "The Andy Griffith Show" turned renowned director. Movies include "Splash", "Cocoon", "Apollo 13", "A Beautiful Mind", "How the Grinch Stole Christmas", and "The Da Vinci Code".
Categories: Stars
Created on the: Wii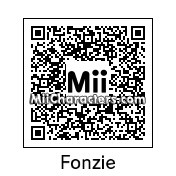 Created by: Andy Anonymous
Arthur Fonzarelli, the tough greaser character in the leather jacket played by Henry Winkler on the TV series "Happy Days". He was known for his extreme cool, for giving a thumbs up and saying "Eyyy!"... and for jumping a shark.
Categories: TV
Created on the: Wii U