miis tagged with: animator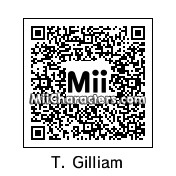 Mii Plaza Name: T. Gilliam
Created by: Hermes
An older version of the screenwriter, animator, and actor from the Monty Python comedy troupe. He's now an accomplished director as well.
Categories: Stars
Created on the: Wii
Check Mii Out: 7299-9707-0534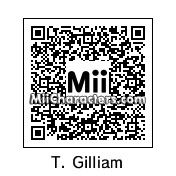 Mii Plaza Name: T. Gilliam
Created by: Mark
The only Monty Python member from America. He appeared on screen at times but he's probably best known for creating the animations between the live action segments.
Categories: Stars
Created on the: Wii
Check Mii Out: 9073-9649-5317